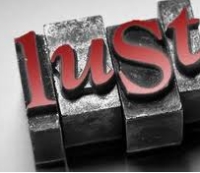 "Sexual sin never begins by accident. People do not suddenly fall into an illicit sexual act simply by having an opportunity confront them. There is always some specific preparation. This preparation we call "pre-sexual" experience. Pre-sexual experiences are those experiences of mind and action which excite, train, or develop our sexual drives." ~  Jerry White
These "pre-sexual" experiences include watching television shows and movies that include, not only nudity and sexual conduct, but crude, sexual innuendos and suggestive dress and actions.  It's the realm of sexual curiosity, imagination and fantasy where we begin, in our minds, to act out our sexual desires.  It is fueled by a sexually-saturated culture that hates God and seeks to bring into bondage every man, women and young person into the iron chains of sexual addiction. It's manifested in the epidemic of "sexting" and pornography – even among children!
We must "flee sexual immorality" as we would the most deadly plague and disease, lest we pollute our minds, bring destruction to our bodies, destroy our marriages, and live in the constant guilt of repeated failure to sexual sin.  This is no doubt one of the Devil's most destructive tools. Below are some excellent resources to help you overcome this deadly sin.
Resources on Sexual Purity